Skip to Content
Best Garage Storage Products
Garage Storage Products
A disorganized garage can be a source of frustration and wasted space. Tools, equipment, and cluttered belongings can make it difficult to find what you need when you need it. Fortunately, there are garage storage products that can help transform your chaotic garage into a well-organized space. This article will guide you through the process of starting your garage organization journey and choosing the best storage systems to meet your particular needs.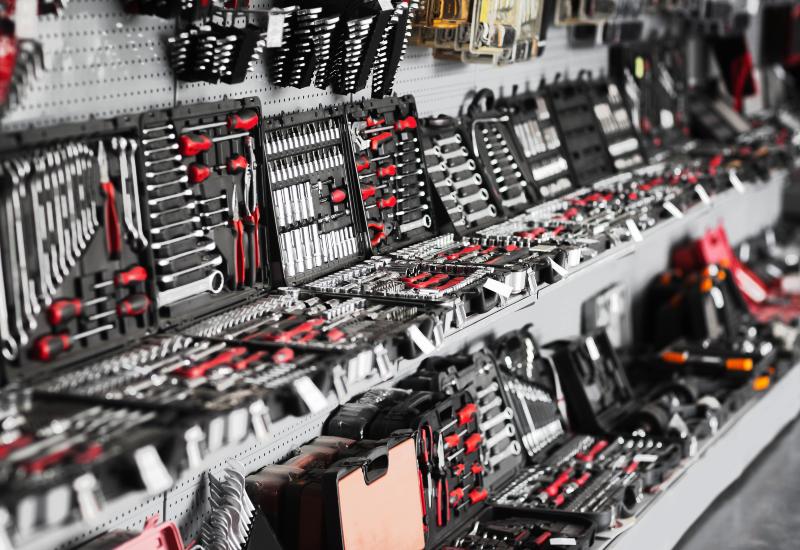 Why are Garages Disorganized?
There appear to be three main reasons why garages are so disorganized:
organizing and cleaning the garage isn't done often enough
effective garage storage solutions aren't being used
the garage is usually the biggest room in the house, so it's easy just to toss things into the garage for lack of a better space
How to Start Organizing Your Garage
Before purchasing any storage products, it's important to declutter your garage. Sort through your belongings and decide what to keep, donate, or discard. Categorize items into groups such as tools, sports equipment, garden supplies, and seasonal items. Once you've decluttered, you can begin to find the best solutions for your garage.
How to Choose the Best Garage Storage Systems
When selecting storage products, there are several factors to consider. Here are 6 things to prioritize for the garage organization systems you buy:
Buy products made with high-quality, durable materials. Garage storage systems should withstand heavy use and be resistant to damage. Look for products made from materials like steel or high-quality plastics.
Choose products that maximize your storage space. Optimize your garage's storage capacity by selecting products that make efficient use of vertical space, such as wall-mounted or overhead storage products.
Buy products with high weight capacities. Garage storage solutions should be able to support the weight of your items without bending or breaking. Look for products with high weight capacities to ensure durability.
Don't overlook garage storage product aesthetics. While functionality is crucial, it's also important to consider the appearance of your garage. Choose products that complement the overall look and feel of your garage.
Choose products that provide storage versatility. Flexibility is key when it comes to garage storage. Look for products that offer adjustable shelves, hooks, or modular components, allowing you to customize the storage to suit your changing needs.
Buy storage products that are easy to use. Accessibility is essential for efficient organization. Opt for storage solutions that offer easy access to your items and are user-friendly, such as sliding drawers or cabinets with smooth operating doors.
The Best Garage Wall Storage System
One of the most effective garage storage solutions for maximizing space is a wall-mounted system. These typically consist of slatwall panels, hooks, and shelves that can easily be customized to fit your storage needs. Look for durable and versatile wall storage systems that offer various accessories for hanging tools, bikes, or other items.
The Best Storage Cabinets
Garage storage  cabinets are great for keeping your belongings hidden and protected from dust or moisture. When choosing garage cabinets, consider the following:
Material type – Opt for cabinets made from sturdy materials like steel, heavy duty plastics, or wood composite.
Steel quality – If you choose steel cabinets, look for ones made from heavy gauge steel for increased durability.
Steel gauge – Thicker steel gauges offer greater strength and resistance to denting.
Craftsmanship – Ensure that the cabinets you select are well-constructed with sturdy joints and high quality hardware for long lasting use.
The Best Garage Overhead Storage System
Utilizing overhead space can greatly expand your garage's storage capacity. Overhead storage racks are an excellent option for storing bulky items like seasonal decorations or rarely used equipment. Look for adjustable and easy to install overhead storage systems that can safely hold the weight of your belongings.
The Best Garage Shelving Systems
Garage shelving systems are versatile and can be used to store a wide range of items. When shopping for shelving systems, prioritize sturdy materials like steel or heavy duty plastic. Adjustable shelves and a high weight capacity are crucial features to accommodate different sized items and ensure stability.
The Best Solution for More Garage Parking Space
If you're tight on garage parking space, consider investing in a car lift system. These systems allow you to store one vehicle above the other, utilizing vertical space effectively. Choose a car lift system that's reliable, easy to operate, and can accommodate the weight and size of your vehicles.
How to Choose the Best Garage Storage Containers
For organizing smaller items like nails, screws, or craft supplies, garage storage containers are great. Look for containers that are durable, stackable, and transparent so you can easily identify the contents. Opt for containers with lids to protect your items from dust and moisture.
Stay Organized with the Best Garage Storage Solutions
By considering all the factors mentioned above and investing in high quality products, you can transform your disorganized garage into an efficient and tidy space.
Smart Racks is your go-to solution to end garage clutter. We offer various storage solutions that maximize existing garage space without occupying the floor. Each garage is different, and our teams work closely with homeowners to design the perfect overhead rack systems. Our expertise is in optimizing small spaces and helping customers to transform their homes. By specializing in storage rack installations for over a decade, we have become industry experts, concentrating on our core values of focus, integrity, and problem solving. We prioritize customer convenience and safety, assessing storage needs and creating customized plans for garage ceiling storage and rack systems. For more information about the products or service we offer, contact us via our website or give us a call at 407-988-0563.
Learn More & Get Started Today