Skip to Content
Storage Solutions at Smart Racks
Overhead Garage Storage Solutions in Orlando, Central Florida
Smart Racks Is Orlando's Garage Organization Expert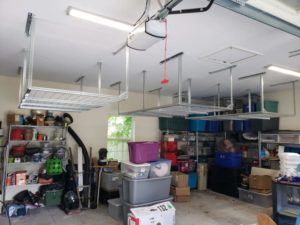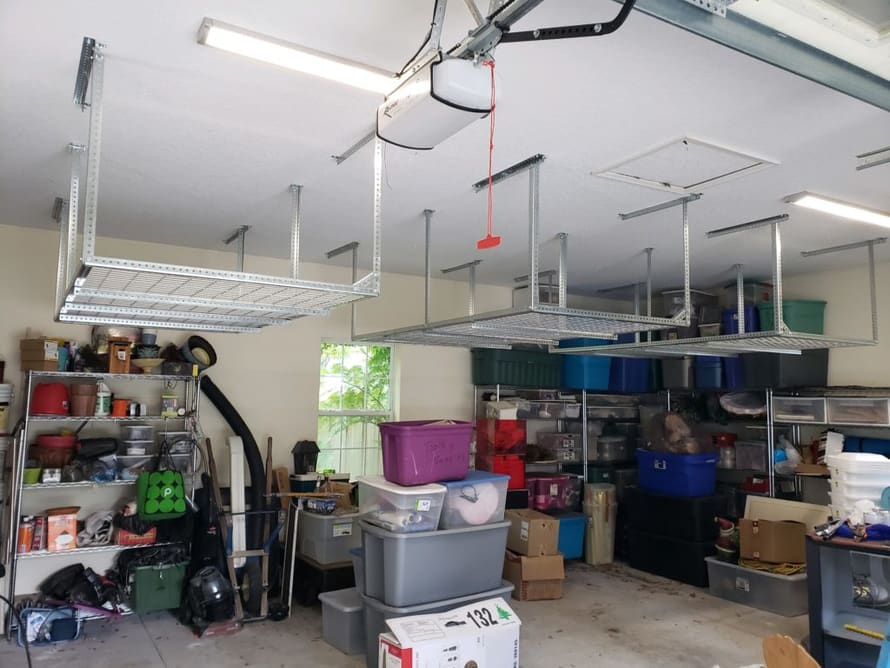 If you need help creating more storage space for your garage, call Smart Racks for our dependable storage solutions. It is not uncommon for homeowners to discard any items they do not regularly use by throwing them into a corner of the garage and letting them collect dust. But, over time, the pile of forgotten stuff grows larger and larger. Smart Racks can put an end to this spread. We supply and install racks that hang from your garage's ceiling trusses, allowing you to store boxes, crates, and other belongings up, off the floor. Call us today to learn more about these garage organization products.
We Have A Variety of Reliable Options
We offer several Smart Rack options. If you are addressing your junk collection before it overwhelms you, a one-rack option may work best for your garage. You can save money on the racks if you choose our two-rack or three-rack options. Half sizes are also available. In addition to placing items on top of the racks, you can hang ladders, bicycles, golf bags and more from their bases. Keep the floor of your garage free by investing in our storage solutions. Contact us today to learn how we can help you declutter your garage.
Overhead Garage Storage Solutions Can Hold All Your Items
Our ceiling racks are made with 13-gauge galvanized steel, ensuring they are durable enough to support even your heavy belongings. Many competitors use thinner 14-gauge steel, but we want you to have peace of mind that your solution will hold firm. Feel confident putting your boxes and bins on your overhead garage storage solution. Our racks have six dropdown supports and industrial-strength lock nuts for unrivaled dependability. And when the space atop your racks is full, you may also hang items like ladders and bicycles from their undersides. Each rack holds up to a total combined weight of 600 pounds of personal belongings.
Smart Racks Can Free Up Valuable Garage Floor Space
We want to help you maximize your garage space. Some garages have very little room in which to maneuver, especially when a car or two is parked inside. Our Smart Racks can help you find space you previously only dreamed of being able to use. Similar to a college student putting his or her bed on a loft and placing a desk underneath, you can store equipment on a Smart Rack and place a workbench in the space previously occupied by your stuff.
Place Your Belongings Directly Over the Garage Door
If you need storage spaces for items that you will rarely need to use or reference, placing our customizable Smart Racks directly above your garage door is a perfect option. When your garage door is open, the racks will be barely visible because the door will shield them from sight. And do not worry, we will install the racks so everything fits well and does not disrupt normal operation. Our experts will guarantee complete support so that you never have a concern about structural failure that could damage anything or anyone below. We are confident in our products, which is why we provide a lifetime warranty with each rack.
Keep Things Out of Reach of Young Children
By utilizing overhead garage storage solutions, you can keep any items unsuitable for curious children out of their reach. With overhead garage storage solutions from Smart Racks, you avoid any issues that could result from wandering hands and creative minds, such as tools, paint cans, fishing poles, etc. Elevate your belongings, and rest assured your children are safe when they play in the garage.
Learn More & Get Started Today